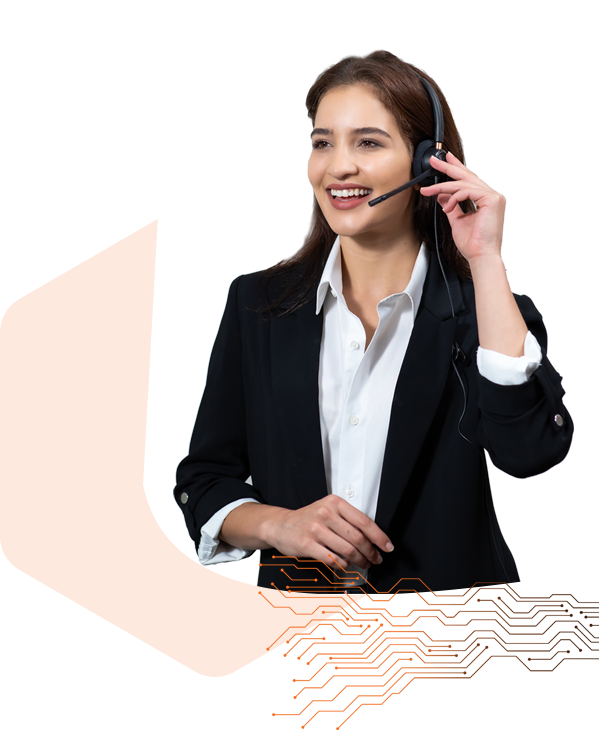 Any sales task you can imagine.
Every law firm is focused on keeping clients happy and their practices profitable. No matter what the task, be it handling the phones, discovery, case management, dealing with client issues or performing administrative tasks, we have you covered.
Also, legal virtual assistants can help a law firm increase efficiencies, scale more rapidly, and provide a client-centered experience. They can complete routine administrative tasks and improve customer service by managing client calls, coordinating important meetings and deadlines, and more.
What is a virtual legal assistant?
Think of a virtual legal assistant as an extension of yourself for administrative tasks, allowing you to focus on lawyering and billable work. A remote legal assistant can take care of a wide range of routine tasks. These include managing client communication (calls, live chat, email, etc.), scheduling appointments, legal researching and writing, managing contracts, and accounting.
Legal virtual assistants are also a great option for legal practice if you are not ready to add another full-time in-house staff member. Ultimately, virtual legal assistants save law firm money, since hiring a virtual legal assistant cost less than hiring another lawyer or in-house employee for the firm.
We provide very bright Virtual Assistants who, with your guidance, will perform a host of services at your direction.
Our firm-wide experience includes intake, communication management, case management, discovery, any administrative or back-office work, and many other taskings to streamline day-to-day operations.
You will have immediate access to Assistants to help with any work you need done. Should you need one or several professionals, your team is always exclusively dedicated to you.
No task is too small or mundane and you can count on us ensure cost-effective reliability and performance.
Your Assistants are fully backed by the "VPP Reliability Guarantee" and your data is always secure and confidential.
Some of the more administrative taskings include intelligently managing telephone and email traffic, codifying conversations, delivering messages, updating your CMS, scheduling, managing changes to meetings and court dates, file management and helping keep your team on the same page at all times.
As you start researching your options for outsourcing legal administrative tasks to virtual legal assistants, you'll likely get overwhelmed with the number of options. You should thoroughly vet potential candidates and companies to narrow down your options. Make a list of all the qualities you need in a virtual assistant. Be sure to check their previous experience and ask for references. Some key qualities to consider:
Work ethic
Personality and rapport
Flexibility and adaptability
Writing and communication skills
Project management skills
Legal research skills
Technology experience
Experience in your practice area
Willingness to learn
Clear and regular communication.
Provide administrative support to our team of Lawyers
Draft and file legal documents and correspondence
Organize and maintain legal documents
⦁ Review legal documents such as summonses, complaints and judgments
⦁ Perform other duties as assigned
Standard Plan
$

12

/hour per person

For small to medium size businesses that want to scale their operations.

+$1000 one-time setup fee Minimum 40 hours per week contract
Top 1% talent
Free replacements
No long contracts
Sales training
Account manager
Staffed in 3 days
Book Free Demo
Book free demo
Team Plan
$

12

/hour per person

For enterprises that need scale, security and specialized services.
Top 1% talent
Free replacements
No long contracts
Custom pricing
Sales training
Account manager
Staffed in 3 days
Book Free Demo
Book free demo
What sales tasks can your virtual staff do?