Top 10 Digital Marketing Agencies in Florida
Are you looking for Digital Marketing Agency? I will give you all information about the Top 10 Digital Marketing agencies in Florida.  Many experts are helping businesses to grow with digital Marketing Awareness. They fulfill all the expectations and take your business to the next level. Now, Build Your Business Faster. However, Customers are focused on Services regarding Digital Marketing, Social Media Marketing, and SEOs. Their main goal is to enhance brands to an audience and get better results. Digital marketing agencies have much potential to make advancements in businesses. They provide unique strategies and transparency to their vision. Hence, there are top 10 Digital Marketing Agencies in Florida. Let's Make Something Great.
"List of the Top 10 digital marketing agencies in Florida"
iTech Digital
MyCity Social DIGITAL MARKETING
A Web Design & Digital Marketing Agency
Alchemy MARKETING
Jupiter Marketing
Tampa SEO Agency
ARSENL
GROWTH
THINKPOD Agency
Thrive
1- iTech Digital
iTech Digital is a full Digital Marketing Agency in Florida. They offer Digital Marketing Service in Florida, search engine services, website design services, Website Development, and Design Creation services. They create and manage top-performing social media campaigns for clients on Twitter, Facebook, Pinterest, LinkedIn, and Instagram.
They split their services into:
Social Media Management Services
Social Media Advertising Services
Website Design Services
Design Service IOS, Android and web,
Since 2007, iTech Digital Service has managed over 2,000 social media marketing campaigns. They claim to have driven over 983,287 leads for clients through digital marketing. Their social media marketing services help their clients' businesses grow brand awareness (followers), relationships (engagement), and website exposure (traffic).
They follow a five-step social media marketing process:
Assign a dedicated social media manager to your account
Develop a social media strategy that is specific to your business
Develop content calendars and advertisements
Growth optimization and daily maintenance
Reporting and communication
iTech Digital is a team of professionals who work passionately to bring technology solutions for your ideas. They create spectacular applications for your business growth. They provide the best analytical findings for the perfect match through all technical strategies. Their team gives wings to their business.
2- MyCity Social DIGITAL MARKETING
MyCity Social is a family business that recognizes that most small to medium-sized businesses have a need for quality digital marketing services. With over 6 years of helping local businesses, they have been able to put together customized programs that help small business owners accomplish their online marketing goals. MyCity Social is a full-service digital marketing company covering all digital marketing services such as; social media, social media ads, newsletters, text messages, website development, SEO, Google My Business, Google Ad words, CRM services, and more.
3- A Web Design & Digital Marketing Agency
Web Design, SEO, PPC, and Social Media marketing are the staples of the digital marketing industry. Tampa, Brandon, Clearwater, St. Petersburg, and all surrounding areas can look to them for a reliable and professional company that will provide efficient strategies for all the above services.
4- Alchemy MARKETING
Alchemy MARKETING is Full transparency & control. They believe that their marketing budget should be an ongoing investment in their company. If they ever decide to move on from their partnership, they pass everything back off. So, they can continue to build on what they already created. Plus, if they ever want to come back, it'll be a seamless transition.
5- Jupiter Marketing
Jupiter Marketing has been in the industry of Internet marketing and SEO since 1998 for all types of businesses large and small and has been very successful in optimizing them. They have achieved success on all platforms.  WordPress, Shopify, Squarespace, and more. Professional, passionate, and dedicated. They have a vast knowledge and expertise in designing search engine-friendly websites, and serve as an SEO consultant for several large and small companies all over the world.
6- Tampa SEO Agency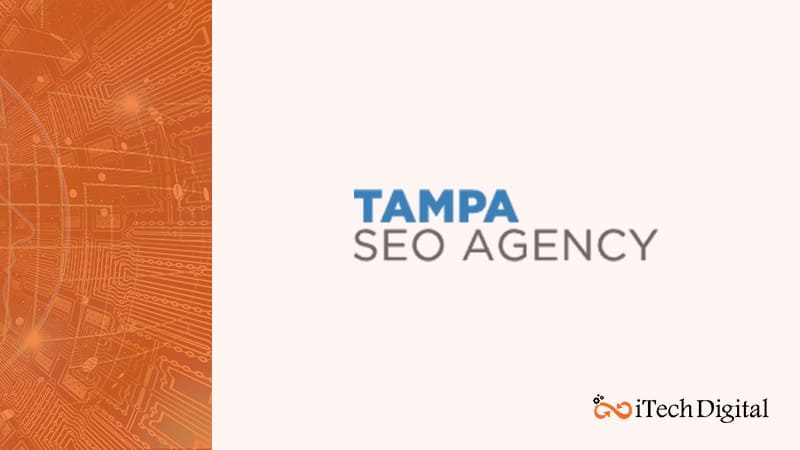 Looking for the best digital marketing company Tampa, Florida has to offer? they have a passion for internet marketing and love helping their clients grow their business. Tampa digital marketing company specializes in a wide range of internet marketing services. Tampa SEO Agency is a full-service digital marketing company in Tampa, Florida.
7- ARSENL
ARSENL is a Miami-based, performance-focused digital media and marketing agency. Their superpower is creating and delivering online campaigns that move their prospects to take action. Digital is more than just their wheelhouse – it's their passion. Helping brands reach their full digital potential – that's their mission.
8- GROWTH
They're a passionate team, committed to cultivating growth in everything they do. No matter if they are a brand new or seasoned client, they want to make everyone feel like part of the family and have an important role in each other's growth.
9- THINKPOD Agency
ThinkPod Agency is an award-winning, digital marketing, web design, and branding agency with over 21 years in the field. Homegrown in Indiana, based in Orlando, and proudly serving all of the US. They're a team of ROI-driven designers, doers, and thinkers from all over the United States. Their services include lead-generating digital marketing, website design, branding, graphic design, highly competitive SEO, social media management, and more.
10- Thrive
Thrive Internet Marketing Agency is an award-winning digital marketing company that offers a full spectrum of data-driven web marketing services. They develop growth-oriented online marketing campaigns that make a positive impact on businesses.
The success of digital marketing agencies in Florida.
Here is the key to the success of the marketing agency in south Florida
Digital Marketing is the most powerful tool of global marketing .it is the most cost-efficient and has great benefits. It allows you to target your ideal buyer. Many digital marketing agencies are trying to make business on top of the latest trends by using these terms.
Follow these terms to find a successful digital market agency nearby you.
Make sure you have a clear plan or vision.
Find a digital marketing agency that must have the right strategy.
Search exact SEO-based researchers who identify the exact research
These agencies should focus on the success of your business.
Rally on your team.
Get serious about getting digital. Stay aware of your digital marketing services and treat your agency like this is the best in the world.